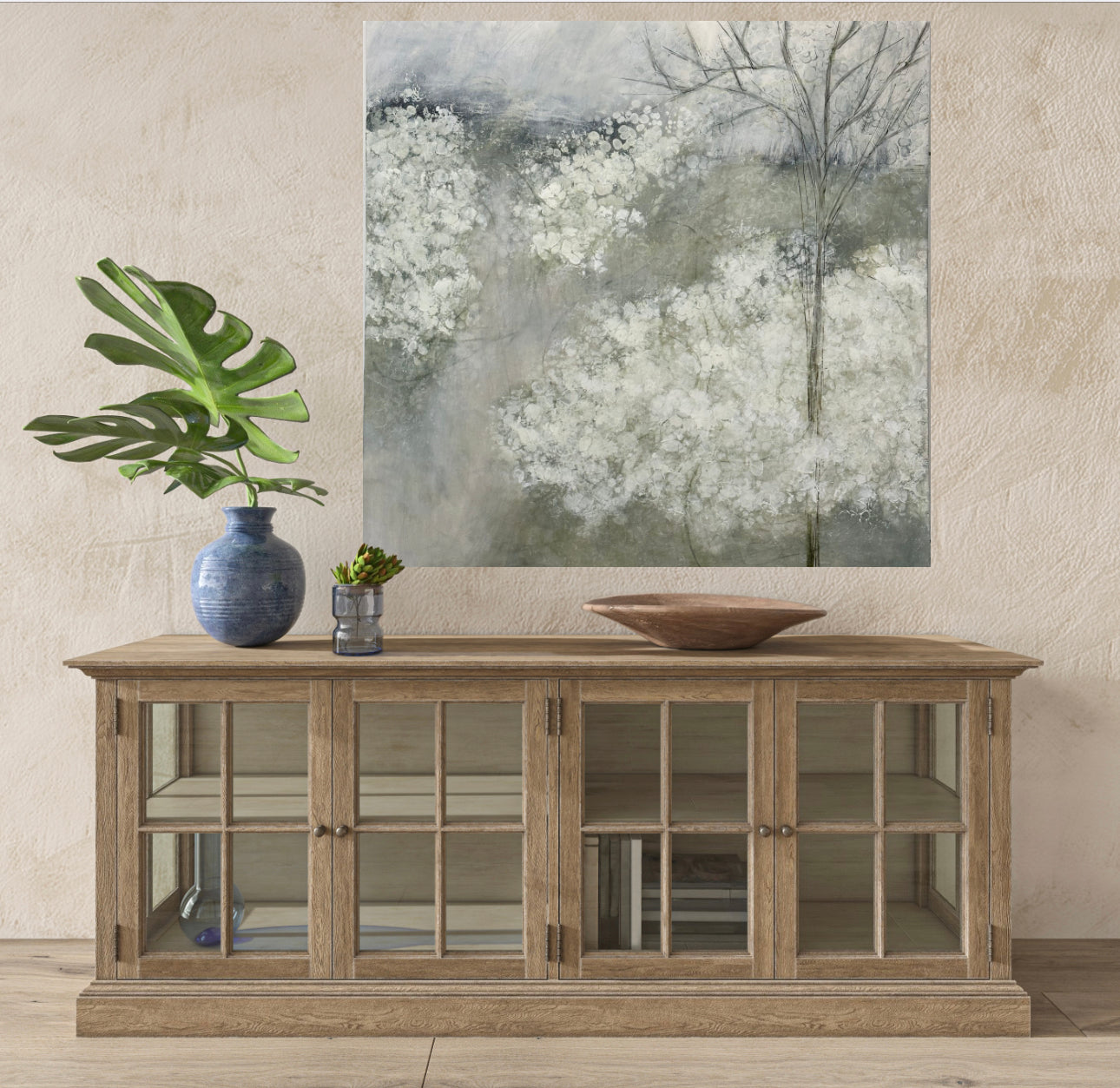 Sweet Walk on a Gray Day, 2022, Acrylic on canvas, 36 x 36 x 1.5 inches
Sale price
$2,500.00
Regular price
Sweet Walk on a Gray Day, 2022, Acrylic on canvas, 36 x 36 x 1.5 inches
Product description
Shipping & Return
"Sweet Walk on a Gray Day" 40 x 40 inches is a one-of-a-kind original, modern landscape impressionist painting by Juanita Bellavance. In this nature inspired painting neutral green, gray and white create an aura of a peaceful day after a wonderful rain in Spring.
About the artist:
Striving to paint emotion, Juanita's goal is to create the awe, the wonder, the experience we feel in nature, in music, in special life moments. That feeling that gives us pause.
Having previously been a Music Specialist in public schools Bellavance shares that complex sounds, spaces, textures and tones translate into complex surfaces making a painting very rich. These musical ideas inform all of her work. Sometimes the rhythms are submerged and sometimes they rise to the top.
There is a dialogue that develops between hersrlf and the painting. As the layers of paint accumulate so does the meaning. Connections flow and coalesce into magical and mysterious combinations. These actions renew her spirit in the act of creation.
ALL SALES ARE FINAL. This includes gift cards.

Please contact us at art@juanitabellavance.com if needed