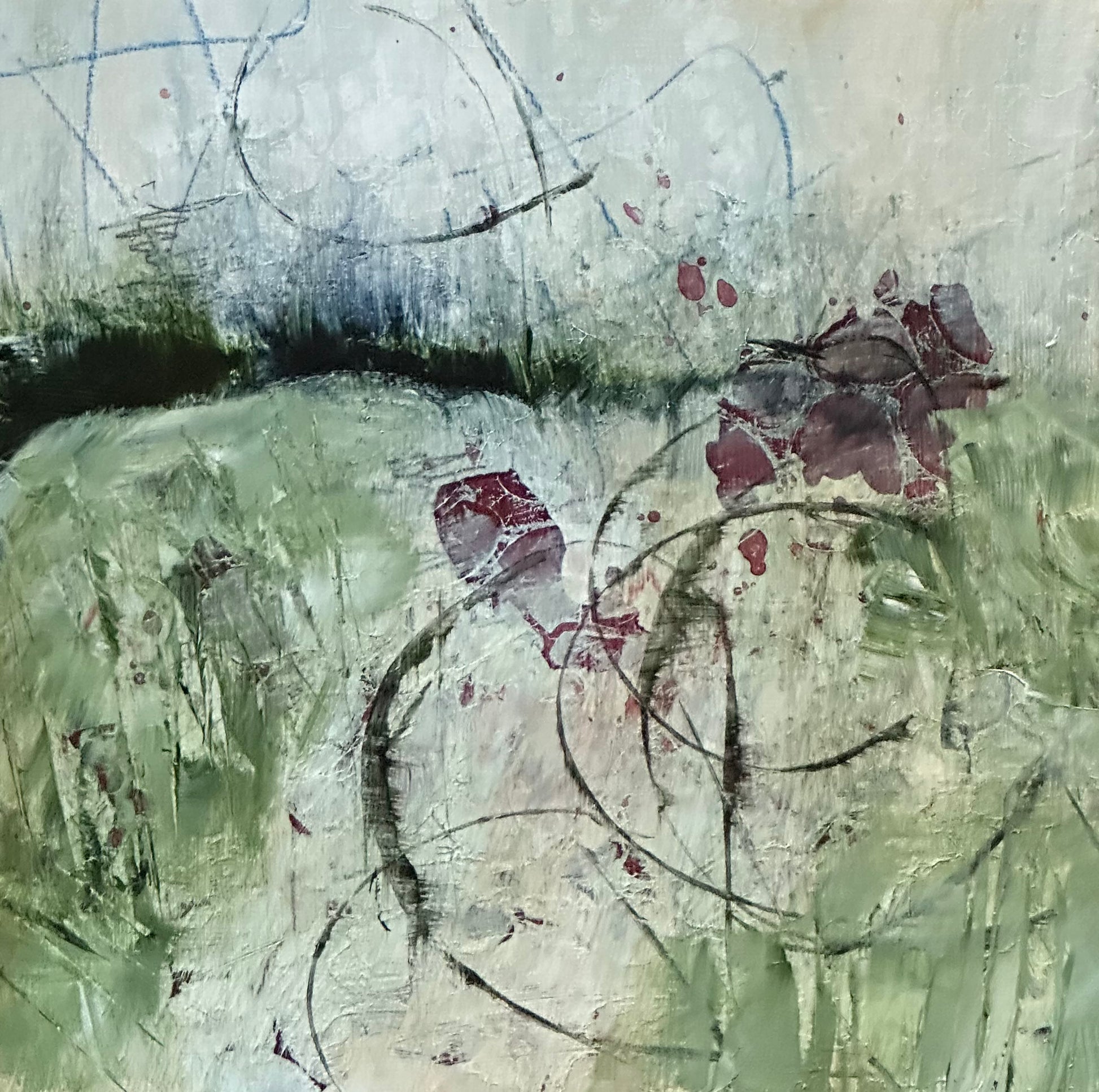 December 7, A Loose Kind of Day, From the 25 Days of Minis Portfolio, 2022, Acrylic on panel, 8 x 8 inches, Framed-9.5 x 9.5 inches
Sale price
$225.00
Regular price
December 7, A Loose Kind of Day, From the 25 Days of Minis Portfolio, 2022, Acrylic on panel, 8 x 8 inches, Framed-9.5 x 9.5 inches
Product description
Shipping & Return
A grassy field bordered by mountains in the distance makes me think of Cade's Cove in the Great Smokey Mountains. Wildflowers randomly grow and people are in the relaxed state that only a beautiful day in nature can provide. The spaciousness amidst the massiveness of the mountains is stunning. It seems there is almost always a path to follow somewhere else in National Parks for those who have time and desire to follow them. It's a constant offer of more which is a sort of abundance that lifts the spirit and triggers curiosity. ​

To me, the loose impression of an experience evokes its essence. An all-out detail of the scene sometimes seems to miss the deeper intimacy that comes from the wonder.  In the moment of the circumstance, we often are more engrossed in the heart of it than the details.

Part of our 25 Days of Minis 2022 Collection.  Collect them all!

ALL SALES ARE FINAL. This includes gift cards.

Please contact us at art@juanitabellavance.com if needed