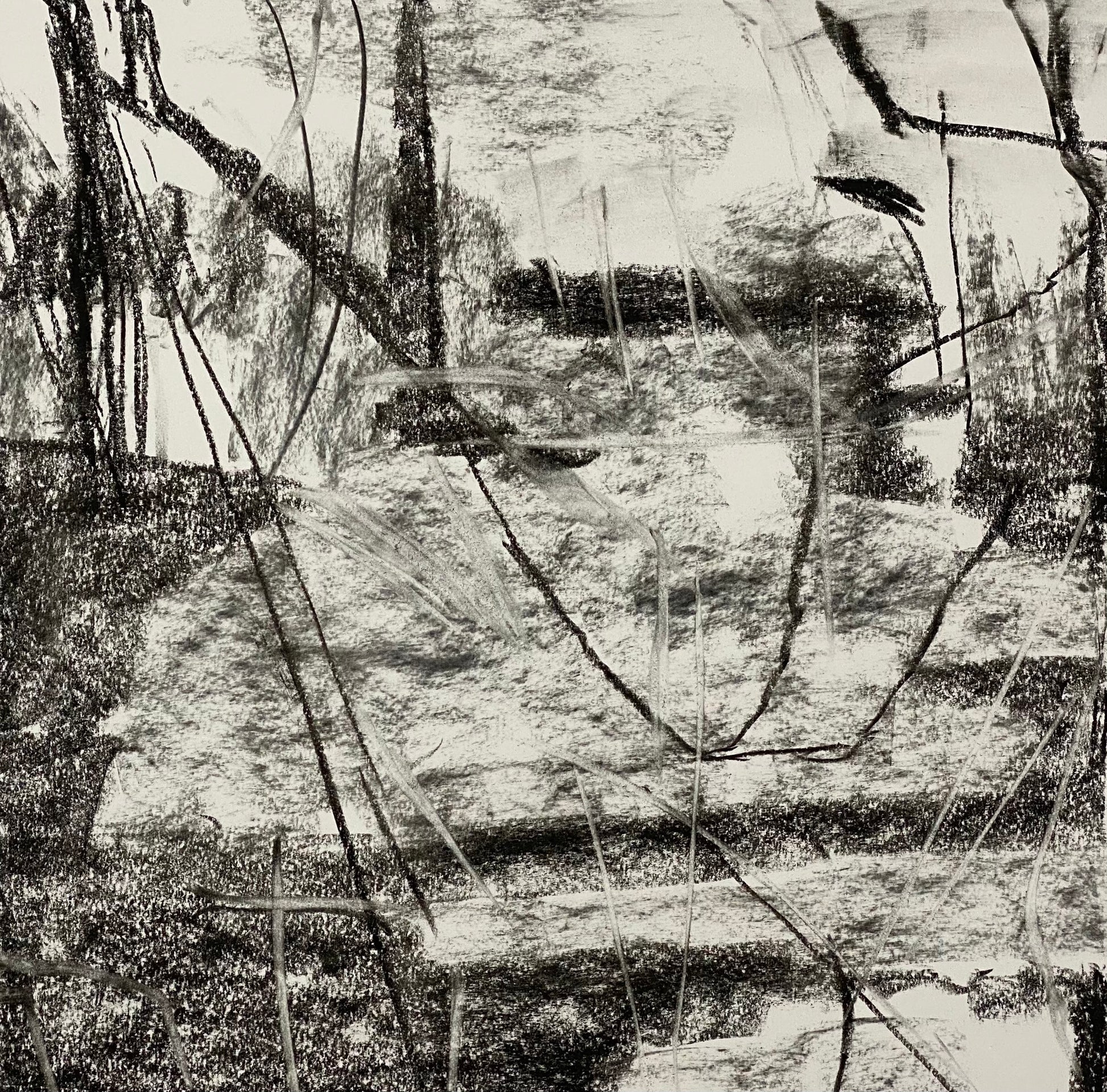 Entanglement concept drawing, From the Chestatee River portfolio, 2021, Acrylic on canvas, 24 x 24 inches
Sale price
$350.00
Regular price
Entanglement concept drawing, From the Chestatee River portfolio, 2021, Acrylic on canvas, 24 x 24 inches
Product description
Shipping & Return
This new body of work was started on January first of 2021 and was developed through March 31. 
After
being cooped up so much in 2020 I had started going for walks beside a local creek.  I took lots of pictures and later decided I would make a portfolio of paintings inspired by the creek.  It wasn't long before I realized I wanted a larger variety of content from a river instead.   It's only a short drive from my home to the Chestatee River in Dahlonega, GA.  From hundreds of photos taken at various times of day on different days, I made drawings from photo references.  After weeks of studies, I have composed a body of paintings directly from my site-specific experience and sketches.   
In researching a little about the river I learned that "Chestatee" originates from the language of the Cherokee nation.  It roughly translates to "place of lights" or "river of lights" due to the history of the Cherokee people using the forests around the river as hunting grounds.  They would often used pine torches to light their way and called the River Chestatee.
Dahlonega, GA was a gold mining town.  In 1857, the Boley Fields Vein was discovered and produced thousands of pennyweights of gold until it was lost.  Later, in an attempt to relocate the ven, the river was rerouted 1/2 mile to a new channel.
ALL SALES ARE FINAL. This includes gift cards.

Please contact us at art@juanitabellavance.com if needed