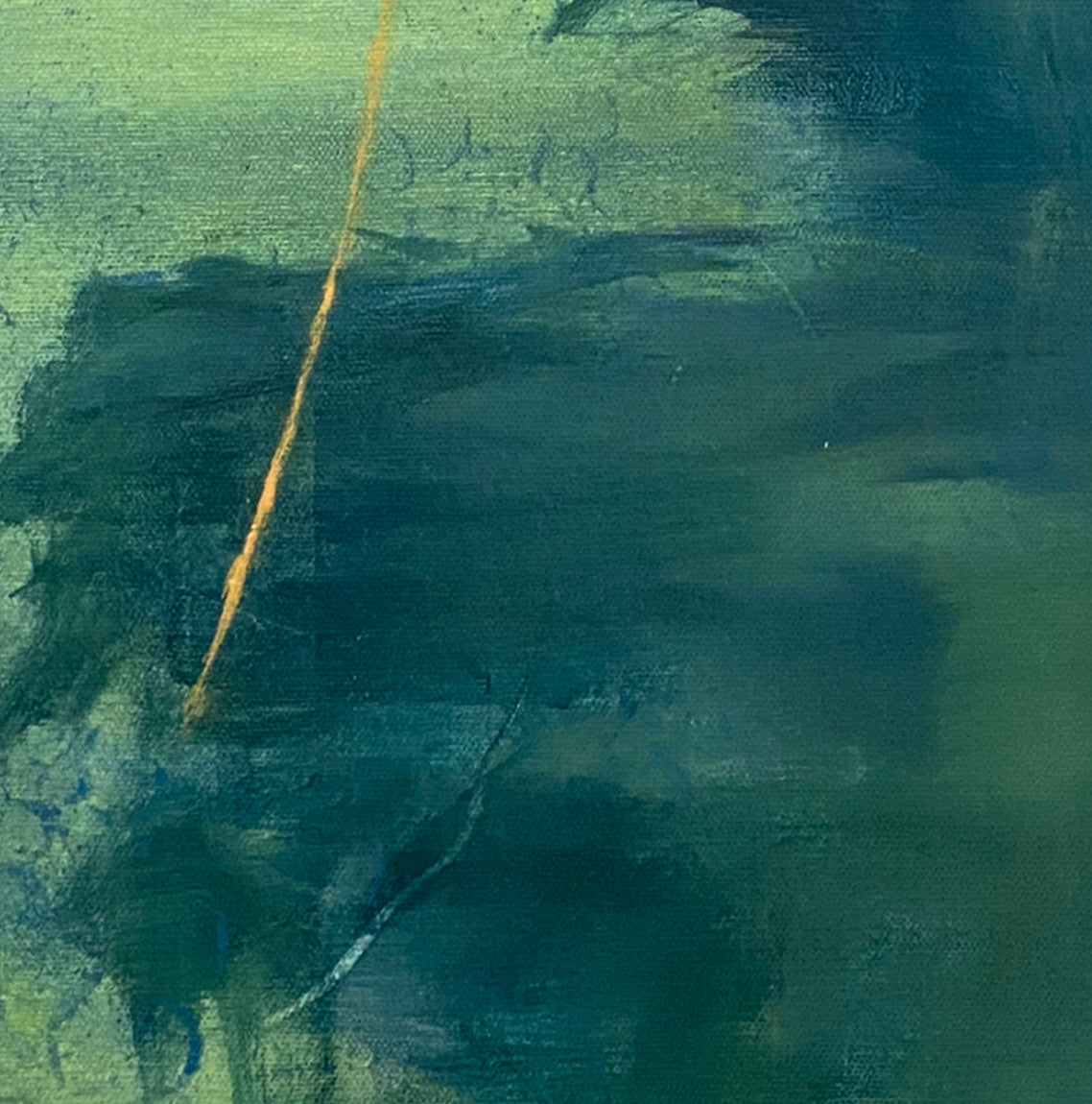 Juanita Bellavance, Variation 2, From Variations on a theme portfolio, Acrylic on canvas, 24 x 24 inches
Sale price
$1,200.00
Regular price
Juanita Bellavance, Variation 2, From Variations on a theme portfolio, Acrylic on canvas, 24 x 24 inches
Product description
Shipping & Return
From age ten I was in the school band.  In high school, we went to band camp a week before school started so we could prepare for marching season.  When I made this painting I thought of it as a body of water surrounded by trees.  Now I see it more as a field much like the field at Camp Wahsega located in Dahlonega, GA.  
The camp was a beautiful place nestled between North Georgia mountains and had cabins and a stream running through it.  Our band director ran the camp like a military boot camp so it was very intense days of marching practice in the hot sun.  We had to be able to march eight steps to five yards in a straight line blindfolded.  He was well-loved and highly respected by students and teachers alike.  Therefore, we never complained about marching eight hours a day.  By the end of the week, we were in tip-top shape.  It was a lot of work but the camaraderie established made the "work" almost unnoticed.  We were proud to be a part of the band.
The beauty of the camp had such a psychological benefit, it was almost worth it to be there regardless of the purpose.  This painting brings that awe energy back to me.
ALL SALES ARE FINAL. This includes gift cards.

Please contact us at art@juanitabellavance.com if needed