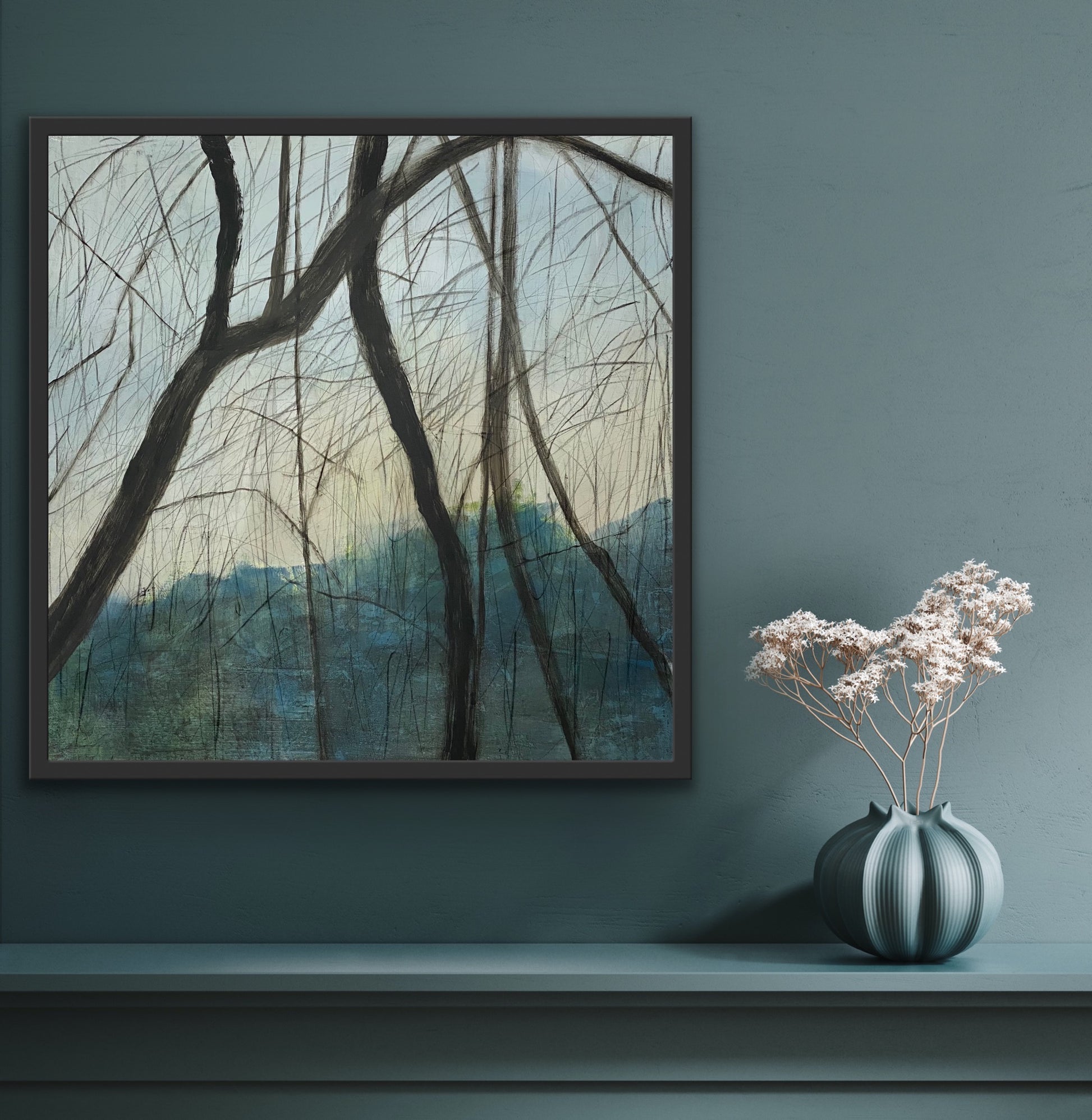 Juanita Bellavance, The setting sun, From the Chestatee River portfolio, 2021, Acrylic and graphite on canvas, 24 x 24 inches
Sale price
$1,200.00
Regular price
Juanita Bellavance, The setting sun, From the Chestatee River portfolio, 2021, Acrylic and graphite on canvas, 24 x 24 inches
Product description
Shipping & Return
So many activities are available around a river.  My family enjoys hiking a lot.  I can't wait until summer when my family in New England comes down with the children.  They will love a visit to "my river."  
When my children were younger we went rafting on the Nantahala River in North Carolina.  It was a workout and ecstatically fun.  Like a three-hour water slide fun.  I raft in a single duckie so I do a lot of paddling over rapids hoping not to get stuck on a boulder.  Ha!
At the end of the day comes the best rest ever.  As the sun sets, the treeline against the sky is magical.  It's twice as much pleasure after a hard day of the truest type of joy imaginable.  The bonding afterward while relaxing by the campfire cooking S'Mores is priceless.  
That's what this painting brings up for me.  : )
ALL SALES ARE FINAL. This includes gift cards.

Please contact us at art@juanitabellavance.com if needed